Good Afternoon Steepers!
How are you all today? I hope you are recovering fine from the St Pat's hangover, If not grab some herbal tea to rehydrate you. Today I'm not recovering from anything but I am enjoying Berry Refreshing, the March Tea of the Month at DavidsTea. This tea is herbal and tastes like all the forest berries you can imagine! I'm having it hot since in Ontario the temperature dropped down to 0 again but This tea will cold steep well, or go well iced for the warmer days to come!
It has a lemongrass, berry thing going on but doesn't taste like berry pie or jam, and its more of a blueberry, elderberry taste than a strawberry or raspberry. I think this tea is quite fresh and might be good for people who don't like a very in your face berry flavour like the Berry Poppins tea from the spring collection or Bear trap from David's regular collection.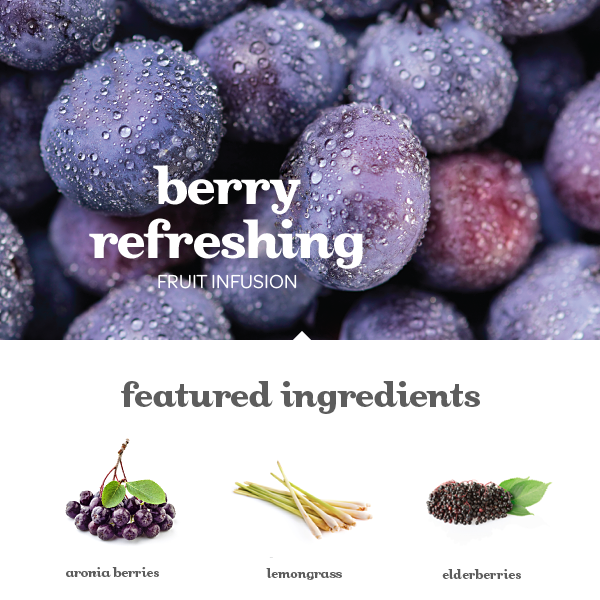 "If you're looking for a delicious way to get hydrated, this light and fruity aronia berry blend might be just the ticket. Never heard of aronia berries? You're not alone – these cute little super fruits are a newcomer to the health food scene. But with their uber-nutritional punch, we think they're here to stay. And combined with elderberries, barberries and lemongrass, they make for a uniquely refreshing, berry-packed tea – the perfect treat after your next yoga class, workout session, or couch potato marathon."
Type: Fruit Infusion/Herbal
Flavour notes: Blackberry, elderberry, lemongrass, hibiscus
Fixings: honey, sweetener or clear as day
You'll like this If you like: Bear Trap, Redberry Tonic, detox
Ingredients: Elderberries, hibiscus, black currants, lemongrass, blackberry leaf, aronia berries, natural blackberry flavouring
Let me know what you're drinking today! Leave a comment or follow me on instagram @teawihkayla and hashtag your photos with #teawithkayla
Put the kettle on,
xo Kayla